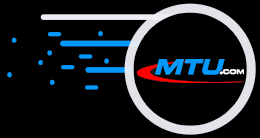 The Original and Still #1
Karaoke Software!
Labor Day Specials! Sale Ends 9-05-23!
30% Off all Software!
MTU Users Testimonials
Keyrite™ Brand Software
Robert Rivelli, Email to MTU

I've been running my own Karaoke show for many years and was delighted when your company started producing programs that are user friendly and met the needs of avid Karaoke junkies like myself. In the past, the only way to change keys was through ones own Karaoke system and tape them to use for performance. Tapes are becoming obsolete, as did vinyl, so you no longer know for sure who is even equipped to play them. Plus the sound of CD is so much better. I have a song that I've been singing for years and I know my limitations when it comes vocal abilities and how colds can affect my voice. Last night I began to panic knowing I had a performance to do at a variety show and a cold coming on. I visited your web site and saw that you now have key changing abilities AND could record them onto disk in your own personal key.

A dream come true. I ordered by credit card and within minutes it was e-mailed to me. I downloaded it, tested the keys and recorded my song on to disc for tonight´s performance. MTU saved the day. Thanks for being there.

M. Harringer, Post in MTU Forum

Karaoke Home Producer is great. VOGONE does a nice job and

Keyrite is fantastic.

Everything has been easy to understand, easy to use, and just great fun. Good work, MTU.

Jerry Thomas, MCSE, CIS, CIE

My first words have to be Wow! If you want to make a change in the key of a cd+g file you could not find an easier or faster program to do this for you. Yesterday I downloaded the program and ran it for the first time.

Not only did I get it to work instantly but it worked correctly. What an addition to any karaoke person or business.

I began to make copies of my cd+g's by extracting them with Microstudio and then loading them into Keyrite to change the key. I was able to test each key up and down before I decided on which key was best for me. After finding my key I just told the program to write and there it was, my own song in my key. After doing each song I then made my own cd+g with only my songs in the correct key. Now when I go to karaoke cdg shows I take only a couple of disks and never have to worry if their karaoke player has the ability to make key change. I also eliminated the worry of the KJ not remembering to change the key pitch before I start singing.

If you don't own Keyrite and you do karaoke or work in the business you need it!

Oh Yea! A disclaimer is necessary. My recomendation is not because I am in anyway associated with MTU or any of their employees. In fact I know none of them personally and I live in Idaho which is a far distance from the company. I am a computer consultant who evaluates and fixes software problems daily. Enjoy the program!

Kelli, Professional Musician-Singer

I am so happy and excited that KeyRite has been released. I have been looking for a program that would change key pitch since I started singing Karaoke. I love it that I can key change "my songs" into the pitch that is comfortable for me to sing. I play the guitar and have been changing keys on that instrument for many years. Now I feel more in control of my Karaoke singing since if I know a song is too high or too low, I can take my own disc with the version of the song I know in the key that is right for my voice. It is so easy to do and it works so well!