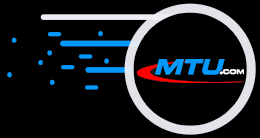 The Original and Still #1
Karaoke Software!
Cyber Week Deals!
Free Shipping on All Hardware!
30% Off all Software!
Emergency Help - Move MTU Software to Another Computer

If your installed MTU software is a removable version or higher, without any help from MTU, you can free your RegCode to install on another computer.
Some valid reasons to move are:
You buy a new computer, try to install the software and see the "already installed on 2 (or 1) computers".
Your computer:


Is acting badly and you believe it will soon fail.
Needs Windows re-installed to clear up problems or remove a virus.
Needs new hardware or drives

You stop using the computer.
You sell the computer (MTU software licenses cannot be re-sold).

Note:

If you need to run on more computers, please order another copy.
Follow these steps:
Connect your computer on-line to the Internet.
Run the MTU installation program for that product (named [product]xxxsetup.exe where xxx is the version).
When a screen appears with Update and Remove selections, click Remove.
Allow the install program access through any fire wall, Zonealarm, etc. so it can talk with the mtu.com site
Approve all screens and finally click the Finish button in the last screen.
You have now registered that the MTU product is removed from this computer, which allows you to install it on another computer.

Emergency Help Ticket