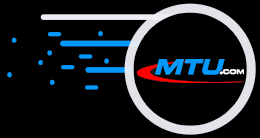 The Original and Still #1
Karaoke Software!
Labor Day Specials! Sale Ends 9-05-23!
30% Off all Software!
MTU has been in continuous business since March, 1977, providing professional products and support. In 1996 we started shipping products for CD+G Karaoke singers, hosts and producers and continually improve our karaoke software to meet your desires. We have shipped CDR drives since 1992, and CDG Certified drives since 1996.
We provide free Customer Support for customers as we have since 1977. We charge for expert Technical Support.
If our software doesn't meet your needs, just ask, and we'll refund your software payment. Thank you for trusting us as your software supplier as hundreds of thousands of users have.
MTU
Need Help? Try These First...
Get Live help fast! We are on chat from 9am-5pm EST M-F. It will show on any MTU.com webpage on the bottom Right. If no one is available for the chat, then please fill out the form and you will get an answer by email the next day.


Make all MTU REQUIRED Windows changes for Hoster: Windows 10 - Windows 8 - Windows 7 - Windows Vista - Windows XP


the current MTU software installation file(s) and install them. If your 12-months free upgrade for a product has expired, when you try to install a newer version it will display a web page with your Registration Code to upgrade for another 12-months.


Try the current Free Trial of the software you want to test.


REGISTRATION CODES - How to find them.


Read The Product Manual by clicking the Manual command on the menu bar at the top of the product screen.


Put "@mtu.com" in your email APPROVED LIST to get MTU emails.


Ask "HOW TO" in the MTU.COMMUNITY Forums where your peers can help.


Submit a Help Ticket when only MTU can help you.


Contact MTU Offices when all other methods didn't solve your problem.

Finding Your Registration Codes
Contact your Email Service Provider and put "@mtu.com" in their APPROVED LIST so you will receive our emails.
Enter your email and Password (follow the steps below if you forget your password):


Click the "Password Forgotten? Click here" link.
This INSTANTLY CHANGES your password and immediately emails it to you.
If the email does not appear immediately, look for it in your Spam or Junk folder.
If you click the "Password Forgotten? Click here" link again, it will change your Password again and email it to you. BE CAREFUL! If you do this twice, then find the FIRST email, its password will NOT work as it was changed by your second request.

Log into your Account with your new Password.
Scroll down to find your Registration Codes.
Product Demos
Product

Download

Demo Hampering Methods Used

Video Hoster
Play and import 90 seconds of up to 20 files
Keyrite
Random tone beeps are added into the audio
KProStudio
Lyric letters are replaced with MTU.com in exported MP3+G, WMA+G, WAV+G, ZIP, or BIN files
Microstudio
Limited to 50 songs, import & play 90 seconds then write disc, no duplicate, no mp3/zip support in Demo
Songverter
Only converts 45 seconds of source files to target format
Vogone
Play 60 seconds, random tones added, won't save output files