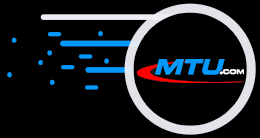 The Original and Still #1
Karaoke Software!
With over 53 years of experience!
Summer Sale 25% Off all Software!
Coupon Code: JULY2021
Sale Ends July 25th, 2021! (Upgrades Included)
MTU Users Testimonials
Professional Support
Valued visitor or customer, these testimonials are from real folks MTU has helped for decades for free. Please read our Support Methods and follow them if you need our help.
Glen Turner, MTU.Community Forum

Man, MTU is "

THE GREATEST

"! ... I don't remember how exactly I found MTU other than looking around on the net and giving them a try. I had no idea what I was getting into but MTU was Obviously the Right Choice. I have been in business for myself (Sales & Service) for 28 years and never before have I found a support system that would come close to this. If you are looking to try out something new for your Karaoke Shows, you are at the right place.

Terri Stadin, MTU Sales Ticket

I just wanted to drop a line and say thank you MTU for all your help over the years. You have been wonderful!

The awesome products you carry speak for themselves, but the sales, support and service I've received has been top notch!

Your staff has always been kind and courteous when returning my calls. I can't tell you how reassuring it is to have a connection with an Internet based company that actually cares for their customers. Thank you Thank you Thank you MTU!

Rodger Edwards, MTU Support Ticket

I just wanted to say THANK YOU. Also I wanted to let you know that it worked this time. I want you to know that I don't always write when there is a problem.

I would also like to take this opportunity to let you know how very impressed that I am with your product and service. You have a wonderful product that i have enjoyed immensly, and your service is extremely top rate. I tell all my friends and fellow KJ's about you.

I will continue to do business with you in the future. Thank you so much for all your help and understanding Dave, and also to your support manager Bryan.

Steven Fultz, MTU Support Ticket

My Hoster is up and runing [after replacing the hard drive and installing Windows] and many many happy friends and gigs. Can't thank you and MTU enough for getting me out of a tight spot. I will always be a loyal member to MTU and Staff. And Mr. Cox my many thanks goes out to you as well.

There has never ever been a better Company to do business with. Mtu really stands behind their products and Customers. Service is Superior!!!!

Ernie, MTU Forum Post

After getting on the 321Studios website and their forums, it is such a relief to get on the MTU website and forums. If the customers at 321Studios could see the MTU website, they wouldn't believe how professional a company can be.

I wish every company would be as concerned about their customers as MTU !! Sometimes you don't know what you have, until you see what others are offering.

We have known David Cox of MTU for one and a half years now [since 2000] and have never met a more caring, sincere, and loyal person to buy product off. His backup support at MTU is second to none. If you are contemplating buying any products from MTU, rest assured you will be making a great decision. We have found Hoster and Microeditor, very easy to use and very stable. Under power failure conditions the product is bullet proof, unlike any product we have ever used.

Robert Rivelli, Email to MTU

I've been running my own Karaoke show for many years and was delighted when your company started producing programs that are user friendly and met the needs of avid Karaoke junkies like myself. To be able to just download songs off several disks to create your own "Greatest Hits" was like a dream come true, especially if you travel around to other shows, you don't want to have to drag around your whole collection for a few songs.

Your customer service efforts pay off. Every time I've contacted support, I've received prompt responses. You were always patient and hung in there until I caught on

.

Ms. Kelli Faidley, IA

I think that MTU is one of the best companies in the Karaoke business today. I am very impressed with the quality of their products and their commitment to make them the very best they can be. I also congratulate them on the creativity that they show both in producing new products and in improving the products they already produce. MTU is always interested in their customer's comments and opinions and really take them seriously. Microstudio has always been a good product, and now with the upgrade, it is even better.

The company is run with the highest integrity, honesty, and fairness to customers, testers, and suppliers. I cannot say enough good things about them. I am always glad and proud to introduce someone new to MTU.

Prof. Robert Elliott, Director of Music Technology, Univ. of Arkansas, Pine Bluff, AR

We have three Microsound workstations The equipment we buy from Micro Technology Unlimited works. Period! No problems. We recently moved one of our 486 systems to a Pentium computer we had to purchase on State-contract, not from MTU. We had plenty of problems getting it to work. MTU even gave us support to get this new/old system back running.

I've never had this kind of customer support from any other vendor, and I've spent $250,000+ in grant funds in the past five years.

It's not saving money to buy inferior product or customer support. To quote a local television commercial,

"Did you ever buy anything 'Just As Good As'... that really was?"

Jeff Apthorp, Ops.Mgr., Bible Broadcasting Network, for Radio World

The conversion from head cleaning to hard drives is inevitable for every radio station. If you have been hesitating to make the switch, my advice is to start with a good editor like Microsound

from a company like Micro Technology Unlimited (MTU) that will give you professional customer product support.

Get a feel for what a computer can do for your sound. Then, watch how all the tape machines go dark and the announcers fight for time on the editor. The productivity and quality of the Microsound editor truly is addictive.

Richard LePage, LePage & Associates, Suffern, NY

Dave and the rest at Micro Technology Unlimited (MTU) are simply the best! In my 20+ years experience in NYC pro audio land, I have worked with a lot of companies, some of the biggest and best known definitely among them. But

nobody compares to MTU in terms of listening, caring, and the mind set they have toward making the product really work for the user

. Guess that's why I have 4 Microsound systems!

Fred Story, Fred Story Productions, Charlotte, NC

Caveat Emptor! Nowhere does this phrase apply more than in the world of digital audio. In a time when vaporware is the norm, and That'll be available real soon takes the place of good honest information,

it's refreshing and reassuring to know there's a company like Micro Technology Unlimited that listens to their customers... builds a product that works... and excels in customer and product support

.