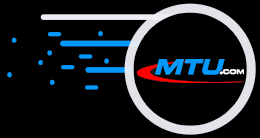 The Original and Still #1
Karaoke Software!
New Year Specials!
30% Off all Software!
15.6" MTU Karaoke System (Not Touch Screen) - 1Tb / Intel i7 processor™ / Windows™ 10
With Video Hoster® Karaoke Software
This metal 15.6" MTU Karaoke System is designed for Karaoke enthusiasts. The system is powered by an i7 Processor, allowing you to run multiple applications simultaneously. If you need more power, the system can be overclocked to 2.4 GHz and the system's 8GB DDR4 RAM allows the computer to quickly access frequently-used files and programs and multitask more efficiently. This system has plenty of power to fulfill all of your KJ needs at a Great Price! It has everything you need in an ultra portable system for any Kj/DJ or VJ on the go!


8th-Gen 1.8 GHz Intel i3-8550U Quad CoreProcessor Performance - Its Dual cores have a stock speed of 1.8 GHz. The processor can also be overclocked up to 2.4 GHz, thanks to Intel Turbo Boost 2.0 technology. The 8th-Gen processor uses low voltage, which improves battery life. With dedicated 8GB DDR4 of DDR3L RAM, and Intel Hyper-Threading technology, you'll be able to multitask between applications quickly and efficiently.

15.6" Anti Glare LCD - The 15.6" Full HD wide screen display of the Latop supports full advantage of the 1920 x 1080 native resolution.

Intel Dual-Band 802.11ac WI-Fi - Featuring Intel dual-band 802.11ac Wi-Fi, the Ultrabook delivers high performance, broader coverage, and longer battery life. The Ultrabook also comes with Bluetooth 4.0 technology so you'll be able to connect wirelessly to Bluetooth-compatible peripherals and accessories.

Windows® 10 is installed for the highest reliability available today, we install all windows updates as of the week we ship. The latest version of Video Hoster software is pre-installed fully ready to use out of the box. With an Intel i7 Processor and 8gb's of Ram, you can use all of the features of Video Hoster® with this powerful system.

For long term storage of your files, the 1TB SSHD Drive will hold all yoru data .
Display: 15.6 IPS LCD Anti-Glare Display
Processor: 1.8 GHz Intel i3-8550U Quad CoreProcessor
Hard Drive: 256gb
Memory: 8GB DDR4
Thickness: 1.1
Touchscreen: YES
Graphics: Intel UHD 620
Display Resolution: 1920x1080
Tablet Mode: NO
CD/DVD Drive: External Required
Lighted Keyboard: No
USB Ports: 1x USB 3.1 (A) / 2x USB 2.0 (A)
Display Ports: 1x HDMI
Audio Ports Integrated Speakers / Integrated Microphone / 1x 1/8" (3.5mm) Headphone / Microphone Combo Jack
Webcam: Yes
Flash Media: 1x MicroSd
WiFi: 802.11b/a/g/n/ac
Bluetooth: 4.1
Operating System: Windows 11
Battery: 3 Cell Lithium Ion / 10 Hours per charge
Power Requirements: AC: 100-240 V AC, 50/60Hz
Dimensions: 15.0 x 1.1x 9.9"
Weight: 4.4lb
Manufacturer Warranty: Limited 1 Year Parts/Labor Warranty