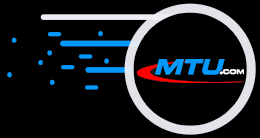 The Original and Still #1
Karaoke Software!
Cyber Week Deals!
Free Shipping on All Hardware!
30% Off all Software!
17.3 inch - MTU 2 in 1 Touchscreen Karaoke System
With Video Hoster® Karaoke Software
This gray metal 17.3" 2 in 1 MTU Touchscreen Karaoke System is designed for Karaoke enthusiasts needing a larger screen that is not touch enabled. It features a 17.3" HD display with a 16:9 aspect ratio and a 1920x1080 resolution. You can also output video to a larger external display via the HDMI port. This system has plenty of power to fulfill all of your KJ needs at a Great Price! It has everything you need in an portable karaoke system for any Kj/DJ or VJ on the go!
6th-Gen Skylake Performance - This system houses a 6th-Gen Skylake 2.4 GHz Intel i7-6500U processor. Ultra-low-voltage platform. Dual-core, four-way processing performance. Intel Turbo Boost Technology delivers dynamic extra power when you need it.

Windows® 10 is installed for the highest reliability available today, we install all windows updates as of the week we ship. The latest version of Video Hoster software is pre-installed fully ready to use out of the box. Use all of the features of Video Hoster® with this powerful system.

12GB DDR3L system memory for full-power multitasking - Plenty of high-bandwidth RAM to smoothly run your games and photo- and video-editing applications, as well as multiple programs and browser tabs all at once.

512 Gb SATA hard drive for ample file storage space - Holds a sizeable collection of digital photos, music, HD videos and DVD-quality movies. 5400 rpm spindle speed for standard read/write times.

NVIDIA GeForce GTX940M 2gb graphics - Driven by 2GB GDDR5 dedicated video memory to quickly render high-quality images for videos and games.

360° flip-and-fold design - Offers versatile functionality with laptop, audience, tabletop, presentation and tablet modes.

Backlit keyboard - Allows you to enjoy comfortable and accurate typing, even in dim lighting.

Bluetooth interface syncs with compatible devices - Wirelessly transfer photos, music and other media between the laptop and your Bluetooth-enabled cell phone or MP3 player, or connect Bluetooth wireless accessories.

1 USB Type-C port - To maximize performance on the latest high-speed devices.

1 USB 3.0 port maximizes the latest high-speed devices - Also includes 1 USB 2.0 port to connect more accessories and peripherals. USB 3.0 port is backward-compatible with USB 2.0 devices (at 2.0 speeds).

HDMI output expands your viewing options - Connect to an HDTV or high-def monitor to set up two screens side by side or just see more of the big picture.

Built-in media reader for simple photo transfer - Supports SD, SDHC and SDXC memory card formats.

Dual-band wireless network connectivity - Built-in high-speed wireless LAN built into the screen, so it connects to your network or hotspots on all current Wi-Fi standards in both laptop and tablet modes.

Built-in HD webcam with two microphones - Makes it easy to video chat with family and friends or teleconference with colleagues over Skype or other popular applications.

MaxxAudio - To give you great sound across music, movies, voice and games.

Intel Dual-Band 802.11ac WI-Fi - Featuring Intel dual-band 802.11ac Wi-Fi, the Ultrabook delivers high performance, broader coverage, and longer battery life. The System also comes with Bluetooth 4.0 technology so you'll be able to connect wirelessly to Bluetooth-compatible peripherals and accessories.


Display: 17.3 Full HD Touch
Processor: 2.4 GHz Intel i7-6500U
Hard Drive: 512 Gb SATA
Memory: 12GB DDR3L
Thickness: 0.9
Touchscreen: YES
Graphics: NVIDIA GeForce GTX940M 2gb
Display Resolution: 1920x1080
Tablet Mode: YES
CD/DVD Drive: External Required
Lighted Keyboard: YES
USB Ports: 1x USB C / 1x USB 3.0 (A) / 1x USB 2.0 (A)
Display Ports: 1x HDMI
Audio Ports Integrated Speakers / Integrated Microphone / 1x 1/8" (3.5mm) Headphone / Microphone Combo Jack
Webcam: Yes
Flash Media: 1x Sd
WiFi: 802.11b/a/g/n/ac
Bluetooth: 4.0
Operating System: Windows 11
Battery: 4-Cell 2600mAh
Power Requirements: AC: 100-240 V AC, 50/60Hz
Dimensions: 16.2 x 0.9 x 10.9"
Weight: 7.2lb
Manufacturer Warranty: Limited 1 Year Parts/Labor Warranty