Sales Call/Text:




919-870-0344

Karaoke Software for Everyone
Including Singers & Hosts
Vocal Removal Tools
Buy Karaoke Music!



15.6" - Full 1080P HD Karaoke Touch Screen Ultrabook
With Video Hoster® Karaoke Software

$2099.99 $1899.99
This elegant aluminum Karaoke Touch Screen Uultrabook is Extremely Portable and Lite, weighing only 6.0lbs and 1.1" Thick! This system has plenty of power to fullfill all of your KJ needs at a Great Price! It has everything you need in an ultraportable system for any Kj on the go!

Quad-Core 4th-Gen Haswell Intel Core i7 Performance - The system houses a 4th generation Haswell Intel Core i7-4700HQ processor. Its quad cores have a stock speed of 2.6 GHz. The processor can also be overclocked up to 3.4 GHz, thanks to Intel Turbo Boost 2.0 technology. With a dedicated 6MB L3 cache, 16GB of DDR3L RAM, and Intel Hyper-Threading technology, you'll be able to game as well as multitask smoothly and efficiently.

15.6" IPS LED-Backlit Touchscreen - The screen features a 15.6" LED-backlit display. Its Full HD 1920 x 1080 native resolution provides sharp text, detailed picture quality and vibrant color. The display also has an in-plane switching (IPS) panel, which provides uniform color and wider viewing angles. The screen is also a touchscreen so you'll be able utilize all the multi-touch gestures incorporated into Windows 8.1. Since the screen has a 16:9 aspect ratio, you'll be able to play Full HD 1080p video content natively. You can also output video to an external display via the HDMI port or the Mini DisplayPort.

NVIDIA GeForce GTX 950M Graphics - Housing the NVIDIA GeForce GTX 950M graphics card with 2GB of DDR3 discrete memory, the system is definitely gamer-grade and enthusiast-approved. With DirectX 11.1 compatibility, the NVIDIA GeForce GTX 950M provides all the power needed to make PC games look and perform great. With a 60% performance increase over the previous generation GPUs, the NVIDIA GeForce GTX 950M GPU supports enhanced anti-aliasing to sharpen textures. Frame rates can improve without compromising performance.

Bang & Olusfen ICEpower with SonicMaster Technology The built-in stereo speakers are powered by Bang & Olusfen ICEpower and features ASUS SonicMaster audio technology. The sound quality is boosted even more with the included ASUS subwoofer.

Elegant aluminum and slim modern look - Meticulously treated materials endow this system with stunning looks and great strength, using aluminum with hairline finishing. A ripple-effect speaker mesh projects artistic beauty and echoes sound excellence, showcasing appealing aesthetics and better audio.

Super cool with dual rear-venting thermal design - Never worry about heat, as this system features large-scale cooling with dual fans, twin heatpipes, and big vents that keep temperatures low even during the most intense action for guaranteed stability. The large dual exhausts expel heat and noise out the back of the notebook, leading to quieter and cooler environments as well as stable performance even in the face of heavy system loads while running your show or engaged in other high-demand applications

Backlit Chicklet Keyboard - This system includes a lighted keyboard to help make sure you always can see the correct letters in any dark environment.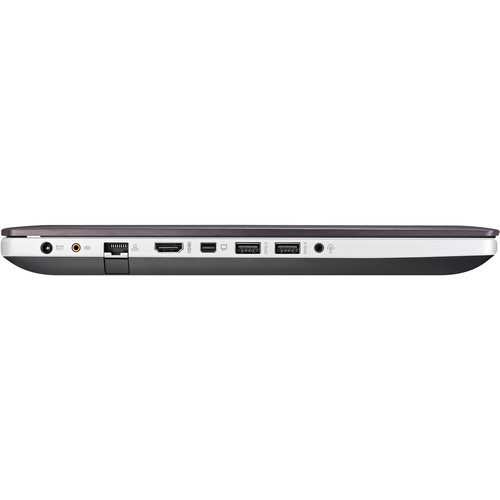 For the best reliability available today, we install Windows® 10 including all upgrades as of the week we ship. The latest version of Video Hoster software is pre-installed fully ready to use out of the box. With an Intel I7 Processor and 16gb's of Ram, you can use all of the features of Video Hoster® with this powerful system.


The 1TB hard drive stores 500,000 average songs. If you have more Audio, Karaoke and Video files, you can plug in a external USB drive in any of the three USB 2.0/3.0 ports. The 15.6" HD IPS LED Screen allows you to control your show, and the integrated dual-display HDMI output drives a second computer monitor for your Singers.
Options
2.0 TeraByte Hard Drive, USB External Mount - Price
2.0 TeraByte storage volume, High Speed SATA hard drive 2.5" form factor
Dimensions: 4.7" x 3.1" x 0.65"
USB-3 interface (backward compatible with USB-2, 1.1)
USB-3 cable
Powered by USB Port, so no need for extra power plug
1 Year Manufacturer Limited Warranty
VGA To TV Converter - Price
This compact box converts the VGA computer display output to TV S-Video (AV/S) and RCA (PAL) Composite Video signals. It is powered from a USB port (cable supplied).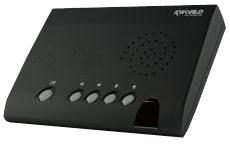 Provided 3 foot cables:
VGA 15 pin D-sub connector to Converter Input
USB power
S-Video to S-Video
RCA to RCA
VGA Resolution - Vertical Frequency (Hz)
1024 X768 - 60,70,72, 75
800 X 600 - 56,60,70 ,72,75,85,100
640 X 480 - 60,70,72, 75,85,100,120
1 year manufacturer limited warranty