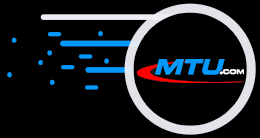 The Original and Still #1
Karaoke Software!
Labor Day Specials! Sale Ends 9-05-23!
30% Off all Software!
KProStudio™ Software Upgrades
We sincerely Thank You for being our customer!

How To Install the Latest Version

Version Changes (ex: 6.0) jumps to a section below with all the changes in that version.

Note:

Installing bug fix versions released following a Major Version is FREE IF you can install the Major Version.
at the left downloads that KProStudio version installation file.


Save the file on your computer hard drive.
Find the file and double click it to run it.

The Install Date for the version you are trying to install is compared to your Upgrade Expire Date from your Account:


If the Install Date is EARLIER it will install normally.
If the Install Date is LATER, your browser will display an instruction page to allow you to order an upgrade. As soon as your credit card is approved (usually a few seconds), it will install normally. Your Upgrade Expire Date is extended by 12 months to allow installing future releases within that period.

User Move - Follow these instructions to remove the installed version so you can install it on another computer (or before upgrading your computer) without needing MTU to free up your RegCode.

If your Registration Code will install the latest version (see above), order this to ship the latest versions of ALL MTU Software on CDROM (you can also instantly download via the Internet).

KProStudio Upgrade

Starting at $39.99
Karaoke Pro Studio (KProStudio)

See Version Changes
Download File
Release Date
Install Date
Windows Versions
User Move
6.02.01
June 4, 2018
June 4, 2018
Windows 10, 8.1, 7
YES
6.01.01
August 29, 2017
August 29, 2017
Windows 10 Aniversary Edition, 8.1, 7
YES
6.00.01
October 25, 2016
October 25, 2016
Windows 10 Aniversary Edition, 8.1, 7
YES
6.02.01 Release June 4, 2018
Note: Several of the changes in version 6.02.01 are for KProStudio Only, as noted by "*".
NEW - Open KBP Files for Lyrics - KBP files contain the following information:

Lyrics
Timing
Audio File Name

If you have any of these files or find them online, you can now open them using the Import Lyrics Button in KHPro & KProStudio.

CHANGED - Open Audio Associated with LRC - KHP/KPS will look for the Audio file that is associated with (has the same file name as) the LRC file. If found, it will be assigned to the Project automatically.

* IMPROVED - Save Custom Settings

- In version 6.02.01, all three Settings Tabs got a new a checkbox to tell KProStudio to save the Text, Shadow, Background, and Border Colors as your preferred Custom Settings for future projects.

New in version 6.02.01, KProStudio will also save the Text (Font Face, Size, Alignment, etc.), Sweep, and Graphics settings in your Custom Settings.

FIXED - Allow Settings without Audio - In version 6.01, the changes made to the Settings window forced the selection of an Audio file before allowing the Settings to open. This fix allows you to change the Settings before you add an Audio file to your Project.

FIXED - Crash Exporting to BIN - With this fix, you will be able to Export your projects to BIN files.

Note: Only Audio files which are sampled at 44,100 bits-per-second, Stereo, and 16 bits-per-channel are able to be exported to BIN.
6.01.01 Release August 29, 2017
Note: Several of the changes in version 6.01.01 are for KProStudio Only, as noted by "*".
NEW – Capitalization – You can now right-click on the Lyrics window within the Edit Lyrics screen or in the Settings > Title or Credits windows to see three new options under Format Text:

Capitalize All/Selection
Lowercase All/Selection
Capitalize First Word

These new features are also available in the top Menu Bar under Edit. This will allow you to quickly and easily modify your Lyrics, Title and/or Credits pages to suit your needs.

Hint: You can select only a portion of the text using your mouse to click & drag or using your keyboard by holding the Ctrl key and pressing your arrow keys. The three new Format Text options will only modify the selected text.

Note: When you use Capitalize First Word, the letter 'I' will be capitalized if it is by itself anywhere in the line.

NEW – Redo – The Edit Menus now contain a Redo option, in addition to Undo.

* NEW – Fixed Text Color – Open the Settings window, and on the Lyrics Tab you will notice a new color setting called "Fixed". Set this color for text that you want to enter into the Lyrics that will not be swept. It can be the same color as your Sweep color, or something completely different.

Next, in Edit Lyrics, place an exclamation mark ('!') as the first character of any line that you want to leave "Fixed" - in other words, this line will not sweep. Example: !Instrumental

Finally, in Place Lyrics, set the timing of this Fixed line in the normal course of Placing the timing through the Song.

Hint: If you want to see this change in action without having to go through the entire Place Lyrics phase, you can open an existing project and place an exclamation mark on any line. Then simply proceed to Play Final and watch the magic happen!

Note: The Fixed Text line will appear to sweep in Place Lyrics. But rest assured it will not sweep in Play Final nor the final product.

Warning: Because of this change, once you save a project file using this release version, you cannot open it using any previous version of KProStudio or KHPro.

* NEW – Save/Restore Default Colors

– In all three Settings tabs, you can tick a checkbox to tell KProStudio to save the Text, Shadow, Background, and Border colors as your Defaults for future projects.

In the main Menu Bar, Edit > Restore Default Colors will revert back to factory default settings for new Projects.

*

NEW

– "Hold" in Duet Settings – We added a Hold duration setting when you set the Singer 1, Singer 2, and Both Singers strings. Click on the Duet button in the Settings panel to see this new setting.

*

NEW

– Time Field in "Play Final" – Just like in the Edit Lyrics screen, the position slider now has a Time display (m:ss/m:ss).

*

IMPROVED

– Audio Position Sliders – The sliders in both Edit Lyrics and Play Final would "jump" way too much when you clicked on the slider bar (and not the pointer) or pressed the "Page Up" or "Page Down" key. Now, Page Up and Page Down will jump 15 seconds, and the left-, right-, up- and down-arrows will move the pointer three seconds. When you click anywhere on the slider itself, the position pointer will jump directly to the mouse pointer. Third, at the end of any song, the pointer would return to the start, but the time displayed would remain at the end. Now it will display "0:00/n:nn". And finally, the slider in Play Final will stretch wider when you resize the window wider.

IMPROVED

– Background Sweeping – If you have syllables defined in your Project, then you may have noticed that Background Sweeping had issues at the syllable breaks. The lyric text will now remain readable.

IMPROVED

– Lyric Timing – for songs that are not sampled at 44,100 samples per second.

FIXED

– Sample Rate, Channels, and Bits per Sample – Now you should be able to use any and all audio files with KHPro and KProStudio.

FIXED

– Settings Window – It was reported that the Settings window contents would sometimes appear outside of its border frame. This problem was found and fixed.

FIXED

– Last Line / First Line – If the last line on a Page is in the same screen position (line) as the first line on the next Page, and if the End Sweep time of the former is too close to the Start Sweep time of the latter, previous versions of the software had a hard time erasing the last line and drawing the first line of the next Page at the same time. In this unique situation, we backup the End Sweep time of the last line on the first Page by up to 3 seconds, maximum. This gives plenty of time to clear that line completely and write the next line before the Singer has to sing it.
6.00.01 Release October 25, 2016
Note: Several of the NEW features in version 6.00.01 are for KProStudio Only, as noted by "*".
*

NEW

– Duet Labels – When you click the Duet button in the Lyrics tab of the Settings, a new window will pop up, prompting you for a description of Singer 1 voice, Singer 2 voice, and Both voices. These descriptions will appear for a second after the Title Page (if enabled) and before the first page of Lyrics. All three fields are optional. You can leave any of them blank, if you wish.

*

NEW

– Sweep Entire Word – Instead of slowly sweeping a word, you can now set KProStudio to sweep the entire word quickly. This is set in the Settings dialog on the Lyrics Tab in the Sweep Highlight Choices box.

*

NEW

– Erase Sooner – Instead of waiting until the second-to-last line has been swept, you can now set KProStudio to erase the swept lines sooner. Look for this also in the Lyrics Tab in the Sweep Highlight Choices box.

*

NEW

– Line-By-Line Settings – In the Title Tab and the Credits Tab, you can now set each line on the screen with its own Font Face, Font Size, Color, Style, and Horisontal Alignment. This will allow you to create extremely creative and unique Title and Credit pages for your Karaoke songs. You can select a line to change its settings by using the Lines: drop-down tool below the Text box, or by clicking on a line within the Text box.

Note:

Line-By-Line settings are not available if you select a Graphic Image for your Title and/or Credits Page.

*

NEW

– Play Audio in Edit Lyrics – Once the Audio file has been set, you can now Play the Song while entering your Lyrics. You can pause at any time if you need your typing to catch up.

*

NEW

– Postion Sliders – In the Edit Lyrics and the Play Final screens, you can adjust the position of the song by using a slider control located on the screen.

*

NEW

– Slow Playback in Place Lyrics – If you have songs that have a very fast tempo, you can now slow them down to as little as 50% (half) of their normal playback speed. Just select the Tempo that you want, and click the Start/Restart button.

NEW

– Preview Window – We added a Preview Window to the Edit Lyrics screen. This new window will be the same width as the Edit Lyrics window, and it will maintain an aspect ratio of 4:3. Once you have more than one page of Lyrics entered, the Page Up and Page Down buttons can be used to inspect each page of Lyrics.

NEW

– Open LRC, KAR, and MIDI files for Lyrics – You can now import Lyrics from these new file types. If you have files of these types, you can now extract the Lyrics from them. You can also find these files on various web sites, used to hold Karaoke Lyrics.

LRC – is a file extension for a lyrics file format used by music, game emulators and media players. LRC files contain both the text for lyrics and timing tags to synchronize lyrics with a music file. LRC files come in both a Simple and Enhanced (the default) format. KHPro & KProStudio do not import the synchronization information.
KAR – is a file extension for a text and Midi file format used in Karaoke. KAR was designed by Tune 1000. The KAR file format is now one of the main formats for karaoke in the freeware market. KAR files contain added text for lyrics, synchronized with the Midi music. KHPro & KProStudio do not import the Midi music.
MIDI – just like KAR, these files may contain Karaoke Lyrics. If they do, the Lyrics will appear in the Edit Lyrics screen. If not, the input field will remain blank.

NEW

– "All File Types" for Lyrics – We added a new selection to the File Types in the Import Lyrics dialog. Now, you can see all *.txt, *.lrc, *.kar, and *.midi files at once.

NEW

– Auto Save – This setting is under File in the main menu. Checking this option will automatically save your KProStudio project each time you switch views (Edit Lyrics, Place Lyrics, Adjust Lyrics, Play Final) or change and save your project's Settings…

NEW

– Export Song Dialog – We have developed a new dialog that will allow you to choose the output format (BIN, WMA+G, MP3+G), whether to Zip the files together, as well as Compression Ratio, Create LRC File, Artist Name, & Song Title.

NEW

– Settings Edit Drop-down Menu – When working with the Title and Credits pages, you now have the ability to quickly & easily:



By using your mouse and right-clicking on the text entry window.

CHANGED

– Settings Window Resizable – Since all other sample Preview windows are resizable, it made sense that these be resizable as well. The windows were rearranged to place the Graphic Preview display in the lower-right corner. Also, the size and position of the Settings window will be persistent each time you open the window.

CHANGED

– More Lines – You can now define up to nine (9) lines of text in both the Title Pages and the Credits Pages. Depending on your Vertical Alignment, lines will scroll off the top or bottom of the screen – or both – as you add new lines. Watch the Preview screen to see what happens.

CHANGED

– File Selection Dialog Windows – We made them all look alike, with the latest user interface, including the "Search" tool in the upper-right corner.

CHANGED

– Music File Path – We changed this to display the full file path of the Music file, instead of just the file name. This will provide you with more information when looking for the Music file you selected.

FIXED

– Alignment When "&" Used - If you include an ampersand ("&") in your text (either on the Title/Credit Page or in the Lyrics), you will notice that it will disappear and the character immediately following it will be underlined. This is how Microsoft defines things like "Hot Keys". You often see these in the menus for your applications. The character that is underlined actually has an ampersand in front of it in the string that defines it. KProStudio and KHPro handle the ampersand in much the same way. If you want to have an ampersand in your lyrics, you need to place two of them in succession ("&&"). But when calculating the rectangle necessary for the string on the screen, the "invisible" ampersand was included in the calculation. This has been resolved.

Note:

This is only noticeable when you have your Horizontal Alignment set to Center.

FIXED

– Flicker on Lyrics Screen - In previous versions of KHPro, when changing to the Lyrics screen from any other, you may have noticed that the screen would flicker to its default size and then back to the actual size of the window. This has been fixed.

FIXED

– Default Font to "Arial" - If a KProStudio or KHPro project is moved to a PC that does not have the selected Font installed that was used in the project, the Font will be set to Arial.