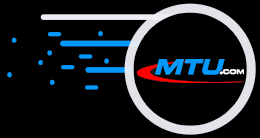 The Original and Still #1
Karaoke Software!
Summer Specials!
25% Off all Software!
Coupon Code: SUMMER2022
If the Install Date below is earlier than your Upgrade Expire Date, this version will install for free. Otherwise, a web page appears for you to upgrade the Registration Code you are using. Once upgraded, you can install this and new versions for the next 12 months.
Product Releases

Release Date

Install Date

Video Hoster® 5.41.01 - view all changes


Note:

Many new features have been included in this release! Including Rotation, Rescanning of your songs to make it much faster to fix bad imports, database Management and many new items!
02/22/2016

02/22/2016

Vogone® 3.51.04 - view all changes
Added support for newer versions of Windows, other minor bug fixes were also included. Support for Windows 10, 8.1, 7, Vista and Xp.

09/27/2013
03/01/2013
Songverter™ 1.33.01 - view all changes
Added support for newer versions of Windows, other minor bug fixes were also included. Support for Windows 10, 8.1, 7, Vista and Xp.

09/29/2013

09/27/2013

Microstudio® 4.30.01 - view all changes
Changes include: Import tracks as mp3+g, zip, or bin files to save space, Touch Screen Friendly, updated user interface, updated faster search. Support for Windows 10, 8.1, 7, Vista and Xp.

11/21/2013

11/21/2013

KHPro™ 5.01.08 - view all changes
Changes include: now also exports MP3+G, WMA+G, ZIP; added warning message in Edit Lyrics page; fixed saved lyrics out of sync; fixed random crashing in Adjust Lyrics page; fixed editing last word in song. Support for Windows 10, 8.1, 7, Vista, and Xp.

09/27/2011
03/01/2013
Keyrite™ 2.24 - view all changes
Many new features, including better MP3 quality support. Support for Windows 10, 8.1, 7, Vista and Xp.

09/26/2013

09/01/2013