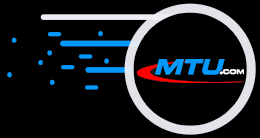 The Original and Still #1
Karaoke Software!
With over 53 years of experience!
Spring Sale $20 Off all New Software!
Coupon Code: SPRING21
Sale Ends Soon! (Upgrades Not Included)
Microeditor Application Notes
Click the link below to download the self-installing program that will add all MTU Microsound Application Notes to your computer. Once downloaded, double click the file to install all tlhe Notes.


| | |

Hoster® is a Registered Mark of Micro Technology Unlimited.
Trademarks of Micro Technology Unlimited; MTU, Karaoke Pro, KPro, KHPro, Karaoke Home Producer,
DNoise, Keyrite, MicroCD, Microeditor, Microsound, Microstudio, Microtools, Songverter, Vogone.
Prices and specifications subject to change without notice
Copyright© 2000-20015 by Micro Technology Unlimited, All Rights Reserved