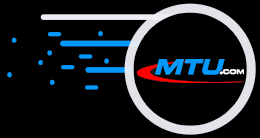 The Original and Still #1
Karaoke Software!
With over 53 years of experience!
Summer Sale 25% Off all Software!
Coupon Code: JULY2021
Sale Ends July 25th, 2021! (Upgrades Included)
Hoster and Microstudio
Recognized DVDR Recorders
IMPORTANT NOTICES!
MTU

DOES NOT make any representations

for cd burners purchased elsewhere, or that are on this list.
For Total Confidence... buy an MTU Certified CDG Burner knowing it will work as claimed, and get free, reasonable support. We test our drives, certify them to read and write CDG format discs correctly, and reject drives that fail our testing.
Orders received by 9:00AM EST ship the same business day. You can buy with confidence from MTU, knowing your drive will copy the lyrics and graphics.
DRIVE TESTING NOTES
Download the free Hoster or Microstudio demo program to test your drive.
Most Karaoke machines only read CDR Recordable media. Thus,

DO NOT use CDRW rewritable media

for Karaoke CDG discs. CDR media also has a much longer lifetime compared to CDRW media.
Some drives do not accurately read the CDG graphic-lyric data (RW codes). Test a drive using the method below before assuming you can safely use it to import many discs.

TESTING METHOD:

To test a CDR/DVDR/ROM drive, import and play at least 3 different Brand discs. Make sure the graphics and lyrics do not have any random color changes ("snowflakes") within characters or in the background. If you see discolored dots, consider using a different drive or your singers will see these random color changes in your songs.



WARNING!

Do NOT use Sweet Georga Brown, Chartbuster or Sound Choice discs to test a CDR/DVDR drive. The error rates and non-flatness of their discs are much higher than other producers, causing color changes within lyric characters or the background. Use other brands. Also do not use MediaCloq or Multisession protected discs for testing.
CD Recorders can write at full speed with MTU CDG-CDR media if your computer and hard drive can sustain the required high speeds.

NOTE:

The reading speed will not be what the drive specification claims, as that is a peak not a sustained transfer rating.
Hoster 3.310+ and Microstudio 3.000+ Recognized Drives

ACCESSTK CD-RW CW3201
ACCESSTK CD-RW CW4001
ACCESSTK CD-RW CW4002
ACCESSTK CD-RW CW4801
ACCESSTK CD-RW CW4802
ACER CR-1420C
ACER CRW620
ACER CRW622
ALERA DVD+RW 8000
ALL-PRO-SOL CD-4
ALL-PRO-SOL CD-7
ALL-PRO-SOL CD-9
Amtren AutoLoader-2
Amtren Elite-1
Amtren Elite-2
Amtren Elite-3
Amtren Elite-4
Amtren Elite-Micro
Amtren FlexWriter-1
Amtren FlexWriter-2
Amtren FlexWriter-3
Amtren FlexWriter-4
Amtren FlexWriter-Micro
Amtren Pronto-1
Amtren Pronto-2
Amtren Pronto-3
Amtren Pronto-4
Amtren SpinOne-1
Amtren SpinOne-2
AOPEN CD-RW CRW1232*
AOPEN CD-RW CRW1632
AOPEN CD-RW CRW2040
AOPEN CD-RW CRW2440
AOPEN CD-RW CRW2448
AOPEN CD-RW CRW3248
AOPEN CD-RW CRW4048
AOPEN CD-RW CRW4850
AOPEN CD-RW CRW4852
AOPEN CD-RW CRW5224
AOPEN DVRW2412PRO
ASUS CRW-1610A
ASUS CRW-2410*
ASUS CRW-3212*
ASUS CRW-4012*
ASUS CRW-4816*
ASUS CRW-5224*
ASUS DRW-0208P
ASUS DRW-0420P
ASUS DRW-0804A
ASUS DRW-2412R
ASUS DVR-104
ASUS SCB-1608
ASUS SCB-2408




ATAPI CD-R/RW 10X4X32
ATAPI CD-R/RW 10X8X32
ATAPI CD-R/RW 12X4X32
ATAPI CD-R/RW 12X8X32
ATAPI CD-R/RW 16X10*
ATAPI CD-R/RW 16X8X40
ATAPI CD-R/RW 20X10
ATAPI CD-R/RW 20X10X40
ATAPI CD-R/RW 24X10
ATAPI CD-R/RW 24X10X40
ATAPI CD-R/RW 2X2X*
ATAPI CD-R/RW 32X10*
ATAPI CD-R/RW 32X12
ATAPI CD-R/RW 40X12
ATAPI CD-R/RW 4X4X*
ATAPI CD-R/RW 6X4X*
ATAPI CD-R/RW 8X4X*
ATAPI CD-R/RW 8X8X24
ATAPI CD-R/RW CRW6206A
ATAPI CD-RW 16X10X40
ATAPI CD-RW 16X12X40
ATAPI CD-RW 24X10X40
ATAPI CD-RW 32/12/40X
ATAPI CD-RW 32X10
ATAPI CD-RW 32X10X40
ATAPI CD-RW 32X12X40
ATAPI CD-RW 40/12/40X
ATAPI CD-RW 40/12/48X
ATAPI CD-RW 40X12
ATAPI CD-RW 48/16/48X
ATAPI CD-RW 48/24/48X
ATAPI CD-RW 48X12
ATAPI CD-RW 48X16
ATAPI CD-RW 48X20
ATAPI CD-RW 50X16
ATAPI CD-RW 52XMax
ATAPI DVD+RW 4X4X12
ATAPI DVD+RW 8X4X12
BTC BCE1032IE
BTC BCE1212IM
BTC BCE128IE
BTC BCE1610IM
BTC BCE1610IR
BTC BCE1612IM
BTC BCE2010IM
BTC BCE2410I*
BTC BCE321*
BTC BCE4012IM
BTC BCE4016IM
BTC BCE4816IM
BTC BCE832IE
BTC BCE833IE
BTC BCE840IE
BTC RW5120
CAL CDR4X12
CD-R RW RW7320*
CD-R/RW MP708*
CD-R/RW MP712*
CD-R/RW MP716*
CD-R/RW MP720*
CD-R/RW MP7240*
CD-R/RW RW708*
CD-R/RW RW712*
CD-R/RW RW716*
CD-R/RW RW720*
CD-R/RW RW7240*
CD-Robotics CAT-400
CD-Robotics CAT-700
CD-Robotics QT-200
CD-RW MP7320*
CD-RW MP7400*
CD-RW RW7400*




CDWRITER IDE5224
CENDYNE 481648AX
CopyPro MiniMax Autoloader
CopyPro MiniMax Autoloader-2
CopyPro MiniMax Autoloader-3
CREATIVE CDR4210
CRW620
CRW622
FREECOM DVD+/-RW4B
GENERIC CD-R CRD-R800S
GENERIC CDRCB02
GENERIC CRD-BP1300*
GENERIC CRD-BP1400*
GENERIC CRD-BP1500*
GENERIC CRD-BP1600*
GENERIC CRD-BP1700*
GENERIC CRD-BP1800*
GENERIC CRD-BP2
GENERIC CRD-BP3
GENERIC CRD-BP4
GENERIC CRD-BP5
GENERIC CRD-BP6
GENERIC CRD-BP7
GENERIC CRD-R800S
GENERIC CRD-RW1
GENERIC CRD-RW2
GENERIC DVD-RAM MLT01
GENERIC FREECOM24E
GENERIC FREECOM32E
GENERIC SCSI CD-ROM
GRUNDIG CDR100IPW
HIGHTECH CD-R1002
HL-DT-ST CD-RW CED-808*
HL-DT-ST CD-RW CED-812*
HL-DT-ST CD-RW GCE-812*
HL-DT-ST CD-RW GCE-816*
HL-DT-ST CD-RW GCE-82*
HL-DT-ST CD-RW GCE-83*
HL-DT-ST CD-RW GCE-8400B
HL-DT-ST CD-RW GCE-8480B
HL-DT-ST CD-RW GCE-8481B
HL-DT-ST CD-RW GCE-852*
HL-DT-ST Combo GCC-408*
HL-DT-ST Combo GCC-412*
HL-DT-ST Combo GCC-8080B
HL-DT-ST Combo GCC-8080N
HL-DT-ST Combo GCC-8081B
HL-DT-ST Combo GCC-8081N
HL-DT-ST Combo GCC-8082B
HL-DT-ST Combo GCC-8082N
HL-DT-ST Combo GCC-8083B
HL-DT-ST Combo GCC-8083N
HL-DT-ST Combo GCC-812*
HL-DT-ST DVD+RW GCA-4040N
HL-DT-ST DVDRAM GCA-4020B
HL-DT-ST DVDRAM GMA-4020B
HL-DT-ST DVDRAM GMA-4040B
HL-DT-ST DVDRAM GSA-4040B
HL-DT-ST DVDRAM GSA-4080B
HL-DT-ST DVDRAM GSA-4081B
HL-DT-ST DVDRAM GSA-4082B
HL-DT-ST DVDRAM GSA-4160B
HL-DT-ST DVDRAM GSA-4163B
HL-DT-ST DVDRAM GSA-4165B
HL-DT-ST DVDRAM GSA-4166B
HL-DT-ST DVDRAM GSA-4167B
HL-DT-ST DVD-RW GCA-4020B
HL-DT-ST DVD-RW GMA-4020B
HL-DT-ST RW/DVD GCC-408*
HL-DT-ST RW/DVD GCC-412*
HL-DT-ST RW/DVD GCC-4160N
HL-DT-ST RW/DVD GCC-4240N
HL-DT-ST RW/DVD GCC-4241N
HL-DT-ST RW/DVD GCC-4320B
HL-DT-ST RW/DVD GCC-4320N
HL-DT-ST RW/DVD GCC-448*
HL-DT-ST RW/DVD GCC-4520B
HL-DT-ST RW/DVD GCC-8080B
HL-DT-ST RW/DVD GCC-8080N
HL-DT-ST RW/DVD GCC-8081B
HL-DT-ST RW/DVD GCC-8081N
HL-DT-ST RW/DVD GCC-8082B
HL-DT-ST RW/DVD GCC-8082N
HL-DT-ST RW/DVD GCC-8083B
HL-DT-ST RW/DVD GCC-8083N
HL-DT-ST RW/DVD GCC-812*




HP C4324/C4325
HP CD-ROM CD-40X
HP CD-Writer 12*
HP CD-Writer 16*
HP CD-Writer 6020
HP CD-Writer 88*
HP CD-Writer cd12*
HP CD-Writer cd16*
HP CD-Writer cd20*
HP CD-Writer cd24*
HP CD-Writer cd4*
HP CD-Writer+ 7*
HP CD-Writer+ 81*
HP CD-Writer+ 82*
HP CD-Writer+ 9100*
HP CD-Writer+ 9200
HP CD-Writer+ 9300
HP CD-Writer+ 9500*
HP CD-Writer+ 9550*
HP CD-Writer+ 9600*
HP CD-Writer+ 9700*
HP CD-Writer+ 9800*
HP CD-Writer+ 9900*
HP DVD WRITER 100J
HP DVD WRITER 200J
HP DVD Writer 300c
HP DVD Writer 300n
HP DVD Writer 400*
HP DVD Writer 740B
HP DVD Writer 840B
HP dvd-writer
HP dvd-writer 100j
I/OMAGIC DR-DVDRW248

IDE-CD R/RW 12x*
IDE-CD R/RW 16x10*
IDE-CD R/RW 16x12*
IDE-CD R/RW 20x10
IDE-CD R/RW 24x10*
IDE-CD R/RW 24x12*
IDE-CD R/RW 32x1*
IDE-CD R/RW 40x12*
IDE-CD R/RW 40x16*
IDE-CD R/RW 48x*
IDE-CD R/RW 4x*
IMS CDD2000*
IMS CDD2600*
IOMEGA CDRW15*
IOMEGA CDRW19*
IOMEGA CDRW23*
IOMEGA CDRW640*
IOMEGA CDRW6402EXT-C
IOMEGA CDRW648*
IOMEGA CDRW96*
IOMEGA DVDRW4216E2D-A
IOMEGA DVDRW4216IND-A
IOMEGA DVDRW4216INP-A
IOMEGA ZIP CD
IOMEGA ZIPCD 4x650
IOMEGA ZIPCD 650 USB
IOMEGA ZIPCD384*
JVC R2626
JVC XR-W2010
JVC XR-W2040
JVC XR-W2042
JVC XR-W4080
KENWOOD CD-ROM UCR-415
KODAK CDR-240
LITE-ON DVDRW LDW-851S
LITE-ON LTC-48161*
LITE-ON LTR-0841
LITE-ON LTR-12101*
LITE-ON LTR-12102*
LITE-ON LTR-1240
LITE-ON LTR-1240B
LITE-ON LTR-16*
LITE-ON LTR-24*
LITE-ON LTR-3210*
LITE-ON LTR-3212*
LITE-ON LTR-40*
LITE-ON LTR-481*
LITE-ON LTR-482*
LITE-ON LTR-483*
LITE-ON LTR-511
LITE-ON LTR-512
LITE-ON LTR-52*
MATSHITA CD-R CW-750*
MATSHITA CD-R CW-7501
MATSHITA CD-R LK-MW602
MATSHITA CDRCB01
MATSHITA CD-ROM CR-508
MATSHITA CDRRW04
MATSHITA CDRRW05
MATSHITA CDRRW08
MATSHITA CDRRW09
MATSHITA CDRRW10
MATSHITA CD-RW CW-8571
MATSHITA CD-RW CW-7121
MATSHITA CD-RW CW-7122
MATSHITA CD-RW CW-7585
MATSHITA CD-RW CW-7586
MATSHITA CD-RW CW-8121
MATSHITA CD-RW CW-8122
MATSHITA CD-RW CW-8123
MATSHITA CD-RW CW-8571
MATSHITA CD-RW CW-8572
MATSHITA DVD-R UJ-815
MATSHITA DVD-R UJ-825
MATSHITA DVD-RAM LF-D210
MATSHITA DVD-RAM LF-D310
MATSHITA DVD-RAM LF-D311
MATSHITA DVD-RAM LF-D521
MATSHITA DVD-RAM LF-D621
MATSHITA DVD-RAM LF-P567
MATSHITA DVD-RAM SW-9571
MATSHITA DVD-RAM SW-9572
MATSHITA DVD-RAM SW-9581*
MATSHITA DVD-RAM SW-9582*
MATSHITA DVD-RAM SW-9584*
MATSHITA DVD-RAM SW-9585*
MATSHITA DVD-RAM SW-9586*
MATSHITA DVD-RAM SW-9587*
MATSHITA DVD-RAM UJ-810
MATSHITA DVD-RAM UJ-811
MATSHITA DVD-RAM UJ-815
MATSHITA DVD-RAM UJ-815A
MATSHITA DVD-RAM UJ-825
MATSHITA DVD-RAM UJ-825S
MATSHITA SCSI CD-ROM
MATSHITA UJ-810
MATSHITA UJ-811
MATSHITA UJ-825
MATSHITA UJ-825D
MATSHITA UJDA330
MATSHITA UJDA330A
MATSHITA UJDA340
MATSHITA UJDA341
MATSHITA UJDA350
MATSHITA UJDA360
MATSHITA UJDA710
MATSHITA UJDA710A
MATSHITA UJDA720
MATSHITA UJDA730
MATSHITA UJDA74*
MATSHITA UJDB341
MATSHITA UJDD410
MATSHITA UJDD420
MATSHITA UJDD430
MEMOREX DVD+R/RW*
MEMOREX DVD+RW*
MITSBISH CDR4X12
MITSBISH CDRW226*
MITSBISH CDVR
MITSBISH CDVR2X6
MITSBISH CDVR4
MITSBISH CDVR4X4
MITSUMI CD-R CR-2401TS
MITSUMI CR-4802TE
MITSUMI CR-4803TE
MITSUMI CR-4804TE
MITSUMI CR-4805TE
MITSUMI CR-4809TE
MITSUMI CR-4826PU
MITSUMI CR-487ETE
MITSUMI CR-48X5TE
MITSUMI CR-48X8TE
MITSUMI CR-48X9TE
MITSUMI CR-48XATE
MITSUMI CR-48XCTE
MITSUMI CR-48XFTE
MITSUMI DW-5125TE
MITSUMI DW-7801TE
MITSUMI DW-7802TE
MSI CD-RW MS-833*
MSI CD-RW MS-8340*
MSI CD-RW MS-8348
MSI CD-RW MS-8348S
NEC CB-2100A
NEC CB-2100A_NE
NEC CD-ROM DRIVE:462
NEC CD-ROM DRIVE:463
NEC CD-ROM DRIVE:464
NEC CD-ROM DRIVE:465
NEC CD-ROM DRIVE:466
NEC CD-RW NR-7800A
NEC CD-RW NR-7900A
NEC CD-RW NR-9100A
NEC CD-RW NR-9200A
NEC CD-RW NR-9300A
NEC CD-RW NR-9300A_S
NEC DVD_RW ND-1100A
NEC DVD_RW ND-1200A
NEC DVD_RW ND-1200AD
NEC DVD_RW ND-1300A
NEC DVD_RW ND-2300A
NEC DVD_RW ND-2500A
NEC DVD_RW ND-2500A2
NEC DVD_RW ND-5200A
NEC DVD_RW ND-5300A
NEC DVD+RW ND-1000A
NEC DVD+RW ND-1100A
NEC DVD+RW ND-2100A
NEC DVD+RW ND-2100AD
NEC DVD+RW ND-5000A
NEC DVD+RW ND-5100A
NEC DVD-RW ND-1300M
NEC NR-7500A
NEC NR-7700A
NEC NR-7800A
NEC NR-7900A
NEC NR-8400A
NEC NR-8500A
NEC SCSI CD-ROM
NISTEC ALU-100d
NISTEC ALUPRO
NISTEC ALW-104
NISTEC ALW-501
NOMAI 680RW
OLYMPUS CDS615E
OLYMPUS CDS620E
OLYMPUS CDS630E
OPTIMA CD-R 1300
OPTIMA CD-R 650
PHILIPS CDD2600*
PHILIPS CDD4401*
PHILIPS CDD4851 CD-R/RW
PHILIPS CDD4901*
PHILIPS CDD4911*
PHILIPS CDD5201
PHILIPS CDD5301
PHILIPS CDD5401
PHILIPS CDD5501
PHILIPS CDD6601
PHILIPS CDD6611
PHILIPS CDD6701
PHILIPS CDD6711
PHILIPS CDD6801
PHILIPS CDD6811
PHILIPS CDD6911
PHILIPS CDRW1610*
PHILIPS CDRW1612*
PHILIPS CDRW2010
PHILIPS CDRW2410
PHILIPS CDRW2410*
PHILIPS CDRW2412*
PHILIPS CDRW321*
PHILIPS CDRW3210*
PHILIPS CDRW4012*
PHILIPS CDRW4012P
PHILIPS CDRW4016*
PHILIPS CDRW48*
PHILIPS CDRWDVD2010
PHILIPS CDRWDVD2410
PHILIPS CDRWDVD321*
PHILIPS CDRWDVD481*
PHILIPS DVD+RW-D01
PHILIPS DVD+RW-D28
PHILIPS DVD+RW-D38
PHILIPS DVD+RW-D48
PHILIPS DVD6001
PHILIPS DVD6002
PHILIPS DVD6003
PHILIPS DVD8301
PHILIPS DVD8401
PHILIPS DVDRW1208
PHILIPS DVDRW228
PHILIPS DVDRW248
PHILIPS DVDRW416
PHILIPS DVDRW416N
PHILIPS DVDRW6001
PHILIPS DVDRW6002
PHILIPS DVDRW6003
PHILIPS DVDRW8301
PHILIPS JR*
PHILIPS OMNIWRITER26*
PHILIPS PCRW1208*
PINNACLE MP6200S
PINNACLE RCD 4X4
PINNACLE RCD4X12
PINNACLE RCDW226
PIONEER CD-ROM DR-506S
PIONEER CD-ROM DR-566
PIONEER CD-ROM DR-706S
PIONEER CD-ROM DR-766
PIONEER CD-ROM DR-906S
PIONEER CD-ROM DR-966
PIONEER CD-ROM DR-U03S
PIONEER CD-ROM DR-U06S
PIONEER CD-ROM DR-U24X
PIONEER CD-WO DR-R504X
PIONEER CD-WO DW-S114X
PIONEER CHANGR DRM-3000
PIONEER CHANGR DRM-7000

PIONEER DVD-120*
PIONEER DVD-R DVD-R7211
PIONEER DVD-R DVD-R7322
PIONEER DVD-ROM DVD-101*
PIONEER DVD-ROM DVD-102*
PIONEER DVD-ROM DVD-103*
PIONEER DVD-ROM DVD-104*
PIONEER DVD-ROM DVD-105*
PIONEER DVD-ROM DVD-106*
PIONEER DVD-ROM DVD-113*
PIONEER DVD-ROM DVD-114*
PIONEER DVD-ROM DVD-115
PIONEER DVD-ROM DVD-116
PIONEER DVD-ROM DVD-117
PIONEER DVD-ROM DVD-120*
PIONEER DVD-ROM DVD-302*
PIONEER DVD-ROM DVD-303*
PIONEER DVD-ROM DVD-304*
PIONEER DVD-ROM DVD-305*
PIONEER DVD-ROM DVD-500M
PIONEER DVD-RW DVR-103
PIONEER DVD-RW DVR-104
PIONEER DVD-RW DVR-105
PIONEER DVD-RW DVR-106*
PIONEER DVD-RW DVR-107*
PIONEER DVD-RW DVR-108*
PIONEER DVD-RW DVR-109*
PIONEER DVD-RW DVR-110*
PIONEER DVD-RW DVR-303
PIONEER DVD-RW DVR-K11
PIONEER DVD-RW DVR-K12D
PIONEER SCSI CD-ROM
PLASMON CDR4220
PLEXTOR CD-R PREMIUM
PLEXTOR CD-R PX-208T
PLEXTOR CD-R PX-320A
PLEXTOR CD-R PX-R24CS
PLEXTOR CD-R PX-R412*
PLEXTOR CD-R PX-R820*
PLEXTOR CD-R PX-S2410T
PLEXTOR CD-R PX-S88T
PLEXTOR CD-R PX-W1210*
PLEXTOR CD-R PX-W124*
PLEXTOR CD-R PX-W1610A
PLEXTOR CD-R PX-W2410*
PLEXTOR CD-R PX-W4012A
PLEXTOR CD-R PX-W4012S
PLEXTOR CD-R PX-W4220*
PLEXTOR CD-R PX-W4824*
PLEXTOR CD-R PX-W5224A
PLEXTOR CD-R PX-W8220*
PLEXTOR CD-R PX-W8432T
PLEXTOR CD-ROM PX-12CS
PLEXTOR CD-ROM PX-12TS
PLEXTOR CD-ROM PX-20TS
PLEXTOR CD-ROM PX-32TS
PLEXTOR CD-ROM PX-40TS
PLEXTOR CD-ROM PX-40TSUW
PLEXTOR CD-ROM PX-40TW
PLEXTOR DVDR PX-504A
PLEXTOR DVDR PX-708A
PLEXTOR DVDR PX-712A
PLEXTOR DVDR PX-716A
PLEXTOR DVDR PX-760A
PLEXTOR SCSI CD-ROM
Primera Composer
RICOH CD-R/RW MP708*
RICOH CD-R/RW MP712*
RICOH CD-R/RW MP716*
RICOH CD-R/RW MP720*
RICOH CD-R/RW MP7240*
RICOH CD-RW MP7320*
RICOH CD-RW MP7400*
RICOH CRW620
RICOH DVD/CDRW MP906*
RICOH DVD/CDRW MP912*
RICOH DVD/CDRW MP920*
RICOH DVD+RW MP5120
RICOH DVD+RW MP5125
RICOH DVD+RW MP5240*
RICOH DVD+RW MP8165
RICOH DVD+RW RW8165
RICOH MP6200A
RICOH MP6200S
RICOH MP6201S
RICOH MP6211S
RICOH RO-1420C
SAF CD-R2004
SAF CD-R2006
SAF CD-R4012
SAMSUNG CD-R/RW SW-212*
SAMSUNG CD-R/RW SW-216*
SAMSUNG CD-R/RW SW-224*
SAMSUNG CD-R/RW SW-232*
SAMSUNG CD-R/RW SW-240*
SAMSUNG CD-R/RW SW-248*
SAMSUNG CD-R/RW SW-252*
SAMSUNG CD-R/RW SW-332*
SAMSUNG CDRW/DVD SM-304B
SAMSUNG CDRW/DVD SM-308B
SAMSUNG CDRW/DVD SM-308N
SAMSUNG CDRW/DVD SM-312*
SAMSUNG CDRW/DVD SM-316B
SAMSUNG CDRW/DVD SM-332B
SAMSUNG CDRW/DVD SM-348B
SAMSUNG CDRW/DVD SM-352*
SAMSUNG CDRW/DVD SN-308B
SAMSUNG CDRW/DVD SN-324B
SAMSUNG CDRW/DVD SN-408B
SAMSUNG COMBO SM-304B
SAMSUNG DVD R/RW SR-W04B
SAMSUNG DVD-MULTI SRT03B
SAMSUNG DVD-RAM MR-A02B
SANYO CDR-BPDV1
SANYO CRD-BP1300*
SANYO CRD-BP1400*
SANYO CRD-BP1500*
SANYO CRD-BP1600*
SANYO CRD-BP1700*
SANYO CRD-BP1800*
SANYO CRD-BP2
SANYO CRD-BP3
SANYO CRD-BP4
SANYO CRD-BP5
SANYO CRD-BP6
SANYO CRD-BP7
SANYO CRD-RW1
SANYO CRD-RW2
Slimtype COMBO LSC-24081M
SONY CD-R CDU920S
SONY CD-R CDU924S
SONY CD-R CDU926S
SONY CD-R CDU948S
SONY CD-ROM CDU-415
SONY CD-ROM CDU-625*
SONY CD-ROM CDU-76S
SONY CD-RW CRX100*
SONY CD-RW CRX10U
SONY CD-RW CRX120*
SONY CD-RW CRX140*
SONY CD-RW CRX145*
SONY CD-RW CRX160*
SONY CD-RW CRX175*
SONY CD-RW CRX185*
SONY CD-RW CRX195*
SONY CD-RW CRX200*
SONY CD-RW CRX210*
SONY CD-RW CRX215*
SONY CD-RW CRX216*
SONY CD-RW CRX220*
SONY CD-RW CRX300*
SONY CD-RW CRX5*
SONY CD-RW CRX75A
SONY CD-RW CRX75U
SONY CD-RW CRX82*
SONY CD-RW CRX85*
SONY DVD RW DRU-500A
SONY DVD RW DRU-510A
SONY DVD RW DRU-530A
SONY DVD RW DW-U10A
SONY DVD RW DW-U12A
SONY DVD RW DW-U50A
SONY SCSI CD-ROM
TDK CDRW12*
TDK CDRW16*
TDK CDRW24*
TDK CDRW32*
TDK CDRW401240*
TDK CDRW4812*
TDK CDRW482448*
TDK CDRW52*
TDK CDRW84*
TDK DVDRW0400N
TDK DVDRW0404N
TDK DVDRW0420N
TEAC CD-R5*
TEAC CD-R50S-000
TEAC CD-R55S*
TEAC CD-ROM CD-516S
TEAC CD-ROM CD-532S
TEAC CD-W216*
TEAC CD-W224*
TEAC CD-W24*
TEAC CD-W28*
TEAC CD-W512*
TEAC CD-W516*
TEAC CD-W524E
TEAC CD-W540E
TEAC CD-W548E
TEAC CD-W54E
TEAC CD-W552E
TEAC CD-W58*
TEAC DV-516E
TEAC DVD+RW DV-W58E
TEAC DVD+RW DV-W58E
TEAC DV-W22E
TEAC DV-W24E
TEAC DV-W24EW
TEAC DV-W50D
TEAC DV-W50E
TEAC DV-W58E
TEAC DV-W58EA
TEAC DV-W58EA
TEAC DW-224*
TEAC DW-28*
TEAC SCSI CD-ROM
TOSHIBA CD-ROM XM-3801TA
TOSHIBA DVD-RAM SD-W2002
TOSHIBA DVD-ROM SD-C2502
TOSHIBA DVD-ROM SD-C2512
TOSHIBA DVD-ROM SD-M1401
TOSHIBA DVD-ROM SD-M1402
TOSHIBA DVD-ROM SD-M1502
TOSHIBA DVD-ROM SD-M1612
TOSHIBA DVD-ROM SD-M1712
TOSHIBA DVD-ROM SD-R1002
TOSHIBA DVD-ROM SD-R1102
TOSHIBA DVD-ROM SD-R1202
TOSHIBA DVD-ROM SD-R1312
TOSHIBA DVD-ROM SD-R2002
TOSHIBA DVD-ROM SD-R2102
TOSHIBA DVD-ROM SD-R2212
TOSHIBA DVD-ROM SD-R2312
TOSHIBA DVD-ROM SD-R2412
TOSHIBA DVD-ROM SD-R5002
TOSHIBA DVD-ROM SD-R5112
TOSHIBA DVD-ROM SD-R6012
TOSHIBA DVD-ROM SD-R6112
TOSHIBA DVD-ROM SR-C8102
TOSHIBA ODD-DVD SD-R6252
TOSHIBA SCSI CD-ROM
Traxdata CDR4120
WAITEC ALADAR
WAITEC ALADAR/1
WAITEC FRISBYII
WAITEC MEGALUS
WAITEC SHUTTLE*
WAITEC STORM24
WAITEC STORM32*
WAITEC STORM40*
WAITEC STORM48*
WAITEC STORM52*
WAITEC TITAN
WAITEC WT412
WPI CDR-432
YAMAHA CDR100
YAMAHA CDR102
YAMAHA CRW2100*
YAMAHA CRW2200*
YAMAHA CRW3200*
YAMAHA CRW4416*
YAMAHA CRW6416*
YAMAHA CRW70*
YAMAHA CRW8424*
YAMAHA CRW8824*
YAMAHA CRW-F1*


| | |

Hoster® is a Registered Mark of Micro Technology Unlimited.
Trademarks of Micro Technology Unlimited; MTU, Karaoke Pro, KPro, KHPro, Karaoke Home Producer,
DNoise, Keyrite, MicroCD, Microeditor, Microsound, Microstudio, Microtools, Songverter, Vogone.
Prices and specifications subject to change without notice
Copyright© 2000-20015 by Micro Technology Unlimited, All Rights Reserved