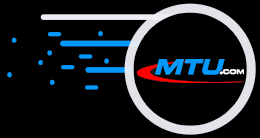 The Original and Still #1
Karaoke Software!
Cyber Week Deals!
Free Shipping on All Hardware!
30% Off all Software!
How To Contact MTU
Customer Support
This is free through a submitted Help Ticket, or an Emergency Help Ticket, or by phone.
This is a privilege we offer every MTU customer.
No customer is legally entitled to free support, and we will revoke this privilege if you abuse our staff or our time.
Repeated failure or refusal to follow our directions is grounds to terminate further free Customer Support.
If you need your Registration Code removed from a failed computer, you must submit this as a Help or Emergency Ticket. This will not be performed over a phone call.
Repeated requests to remove a Registration Code from a failed computer will result in requiring you to order a new copy.
If you Registration Code is stolen, you must buy a new copy of the MTU product. That RegCode is immediately disabled to prevent the thief from installing it again.
Expert Technical Support
This service is charged at the following rate:
FREE when related to bug reports or tracking that proves to be a bug in MTU software.
$20.00 minimum charge, up to 10 minute phone call.
$3.00 per minute after first 10 minutes.
To start your Support session, you must first place an order for the minimum $20 for 10 minutes.
We make no commitments that we can solve problems caused by other software, a damaged Windows OS, or other computers not sold by MTU. Our standard support charge applies.
If your computer is infected with any form of virus, trojan horse, worm we will not attempt to solve your problem.
If your computer is not functioning after any adjustments we make with you present at your computer, our liability does not exceed the cost charged for the service.
Web Emergency Help Ticket - Use ONLY When Your Show May Go Down
Click for the Web Emergency Help Ticket. This sends an instant text message to our Support Manager's cell phone. On weekdays during normal business hours (between 9AM to 5PM EST), he will try to solve your explained problem within a half-hour so you can re-install your MTU Software.
On weekends and after business hours (9AM-5PM EST), he will do his best to access your MTU Record and insure you can install using the Registration Code you include in the Ticket as soon as possible.
WARNING! Do NOT submit multiple Tickets for the same problem, or to try to be a "squeaky wheel". The Ticket script will bump your request to the bottom of the list, and we may not get to it for days or weeks. Submit one Ticket and wait. You can log into the Ticket system at any time to view your request and MTU's answers.
BE SURE... you add @mtu.com to your email "approved list" to insure your email browser delivers our Ticket response emails sent to you instead of rating them as "junk" or "spam".
This is for emergency use only. If you abuse this free service, we reserve the right to charge for future services.
Mailing Address:
MTU
PO Box 58021
Raleigh, North Carolina, USA 27616
Please read our Return Policy before shipping product to us.
Click here for a city map where MTU is located.