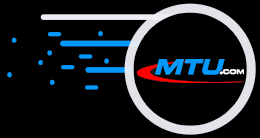 The Original and Still #1
Karaoke Software!
With over 53 years of experience!
Summer Sale 25% Off all Software!
Coupon Code: JULY2021
Sale Ends July 25th, 2021! (Upgrades Included)
Voice/Text/Fax: 1-919-870-0344
Micro Technology Unlimited, Inc.
P.O. Box 5
Rolesville, North Carolina, USA 27571
Email: sales@mtu.com
Please read our Return Policy for shipping instructions.
Please use our Customer Support Center and our Help Ticket, select the Department you need to contact directly. You will receive an email acknowledgement your request is received, and another when we answer.
If you need to visit us, call Sales for instructions. We do not provide walk-in support.
About Micro Technology Unlimited
Micro Technology Unlimited (MTU) was founded in 1977 to develop digital audio products. We pioneered quality digital audio workstations (DAW), digital audio editing software, software to remove vocals, and now Karaoke software. Our founder's first company started in 1971 was the first to load software from a floppy disc into a microcomputer, first to ship a high resolution graphics card for a microcomputer, and more. Over 130 products have been designed and shipped from MTU since 1977. Some of the audio features on your computer are a result of our pioneering work.
Mix Magazine, Audio Industry 20 Years, September 1997
-
"Micro Technology Unlimited (MTU.com) was the first to ship a Digital Audio Workstation on a microcomputer... in 1979."