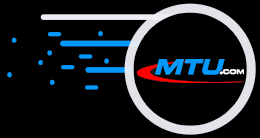 The Original and Still #1
Karaoke Software!
With over 53 years of experience!
Spring Sale $20 Off all New Software!
Coupon Code: SPRING21
Sale Ends Soon! (Upgrades Not Included)
Video Hoster Party Tyme Subscription Streaming Service
Party Tyme is the largest Karaoke company in North America, creating exciting content and cutting edge products is ALL we do. Our catalog is well over 20,000 songs with 18,600+ available for unlimited use. As we receive clearances from the various music publishers, we release both new songs and back catalog every month.

This subscription service is $99.99 USD per month, which gives you access to all the Party Tyme Library! All music can be streamed, once a song is added to the playlist, it is saved to your Hard drive so it will be available offline (while your subscription is active). You can download/save as many songs as you wish to your hard drive, and play them without internet access, in locations you may not have it. This service also gives you peace of mind knowing that you are 100% legal! You can also subscribe to the service for 48 hours for $29.99 USD (one time fee).

Click here for a PDF list of all the included Streaming Songs - As of 01-31-2020

By using the Party Tyme Karaoke Pro service, you not only get an amazing service and great music - you also get piece of mind! Should you ever be contacted by anyone regarding the legality of the karaoke content we provide, feel free to have them contact us directly as you show them the door! Why do we say this? Because there are a number of karaoke hosts using illegal karaoke music and this places the venue at risk of lawsuits for copyright/trademark infringement.
Please note that ASCAP/BMI/SESAC licenses are covering "Performance rights" and the responsibility of the venue just like jukeboxes, bands or any other type of entertainment and are not included in the subscription.
Frequently Asked Questions
How do I register for the Party Tyme Subscription in Video Hoster 6.0?
Open Video Hoster 6.0 Click the Search/PT Button (circled in red in the image below)



In Search Click the Party Tyme Listing (circled in red in the image below)



In Search Click the Account button (circled in red in the image below)



Fill in the Account Information to create a new account. Creating a username and password for your account, then Click on the Register button (circled in red in the image below)



Click the Payment Tab (Circled in Red). Fill in your Credit Card Details.



Click the Subscription Tab (Circled in Red). Select which subscription you wish to sign up for. Check the Box, stating I read and accept the terms and conditions. Select the Subscription you wish to purchase, then click Subscribe button. Now Click Close.



Type in what your searching for, in the Search field. You should now see the listed song/artist's, if available



When you add a song from Search to the playlist, you will see the status show as unvailable with a progress bar, as the song is downloaded. Once this is finished you can then Play the song.



When you see Ready, beside the song in the playlist, you are now able to play it.



Does Video Hoster have to be online to use the subscription?
Yes, to use the entire streaming library. Once you play a Song in Hoster, it gets saved as a favorite and stored to your hard drive, for offline playback.
The song I want is not available
Our catalog is constantly growing! Due to the nature of US Publishing regulations, we must wait for approvals for use of our catalog. Currently we have over 14,000 songs available out of over 20,000 in our catalog. New releases and newly cleared back catalog songs are added every month.
How do I know that you won't remove songs because of publisher issues?
Party Tyme has been in the karaoke business longer than any company in the USA. Our reputation with the music publishers is and has always been excellent. In the 18 years we have been in business, we have had to discontinue use of very few songs, so it is not an issue we are concerned with.
How do I know the service is legal?
There are a number of venues and KJ's that have been sued or threatened with legal action over the content that they use in their show. Party Tyme is the ONLY company in the USA that holds a license for Commercial Use. Should you be approached by anyone claiming otherwise, feel free to send us their contact details and we will contact them.