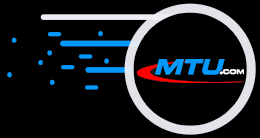 The Original and Still #1
Karaoke Software!
Cyber Week Deals!
Free Shipping on All Hardware!
30% Off all Software!
MTU GetLame Program

We have created this program called MTUGetLame to make it easier for your to get the needed Lame MP3 Encoder files. This program does the hard work for you!

What this program will do, is when you click the Get It!" button it will get the the needed files for mp3 encoding and put them in the correct location on your computer. Simple as that!
NOTE: This program will work under Windows 10, 8.1, 8, 7, Vista and XP.
Follow the steps below to download and run the program:
Click to get the MTUGetLame Program.


When you see the below image


Click Save As


When you see this Dialog,



Left Click on Desktop then click the Save button.


If you see the following Image, then Left Click the X on the Right Side.




When you see the Icon on your Desktop, Right Click on it.

Left click Run as Administrator.


If you see this image

Click More Info.


If you see this image

Click Run Anyway.


You will now see the following image




Click the "Get It!" Button to download and install the needed files.


You will now see it state SUCCESS! if it worked correctly as shown in this image.





Once you see this, click Close. Open your MTU products and you will now have full MP3 Encoder Support.